Rocket Boys
1998
The #1 New York Times bestselling memoir that inspired the film October Sky, Rocket Boys is a uniquely American memoir--a powerful, luminous story of coming of age at the dawn of the 1960s, of a mother's love and a father's fears, of a group of young men who dreamed of launching rockets into outer space . . . and who made those dreams come true.
---
The Coalwood Way
2000
It's fall, 1959, and Homer "Sonny" Hickam and his fellow Rocket Boys are in their senior year at Big Creek High, launching handbuilt rockets that soar thousands of feet into the West Virginia sky. But in a season traditionally marked by celebrations of the spirit, Coalwood finds itself at a painful crossroads.
---
Sky of Stone
2001
In the summer of '61, Homer "Sonny" Hickam, a year of college behind him, was dreaming of sandy beaches and rocket ships. But before Sonny could reach the seaside fixer-upper where his mother was spending the summer, a telephone call sends him back to the place he thought he had escaped, the gritty coal-mining town of Coalwood, West Virginia. There, Sonny's father, the mine's superintendent, has been accused of negligence in a man's death — and the townspeople are in conflict over the future of the town.
---
We Are Not Afraid
2002
Today, fear affects even the strongest of us. Sometimes it's immediate, caused by a sense of imminent danger-the kind we felt after terrorists destroyed the magnificent World Trade Center, tore a giant wound in the Pentagon and killed thousands of people. But sometimes fear becomes a normal way of life.
---
The Keeper's Son
2003
In 1941, Killakeet Island of the wind-swept Outer Banks of North Carolina is home to a tiny, peaceful population of fishermen, clam stompers, oyster rakers, and a few lonely sailors of the Coast Guard. Dominating the glorious, raw beauty of the little island is the majestic Killakeet Lighthouse, which for generations has been the responsibility of one family, the Thurlows.
---
The Ambassador's Son
2005
It's 1943 and the Americans and Japanese are fighting a deadly war in the hot, jungle-covered volcanic islands of the South Pacific. The outcome is in doubt and a terrible blow has fallen on American morale. Lieutenant David Armistead, a Marine Corps hero and cousin of the President of the United States, is missing and some say he's gone over to the enemy. Coast Guard Captain Josh Thurlow and his ragtag crew are given the assignment to find Armistead, though not necessarily to bring him back alive. Recruited in the hunt is a tormented and frail PT-boat skipper nicknamed "Shafty" who is also known by another name: John F. Kennedy. When Josh is stranded in the jungles of New Georgia with a mysterious, sensual woman who has a tendency to chop off men's heads, it's up to Kennedy to come to the rescue and complete the mission. But to procure a gunboat, he first has to play high-stakes poker with a young naval supply officer called Nick who happens to be the best gambler in the South Pacific. Nick has another name, too: Richard M. Nixon. Based solidly on historical fact with echoes of James Michener, The Ambassador's Son is a thrilling tale of the South Pacific and adventure fiction at its finest.
---
The Far Reaches
2007
The year is 1943 and World War II in the Pacific rages on, with Americans engaged in desperate battles against a cunning enemy. Coast Guard Captain Josh Thurlow is on hand at the invasion of Tarawa, as the U.S. Navy begins the grand strategy of throwing her marines at island after bloody island across the Pacific. But nothing goes as planned as young Americans go up against fanatical defenders, who revel in snipers, big guns, and human wave attacks from which there is no escape save death.
---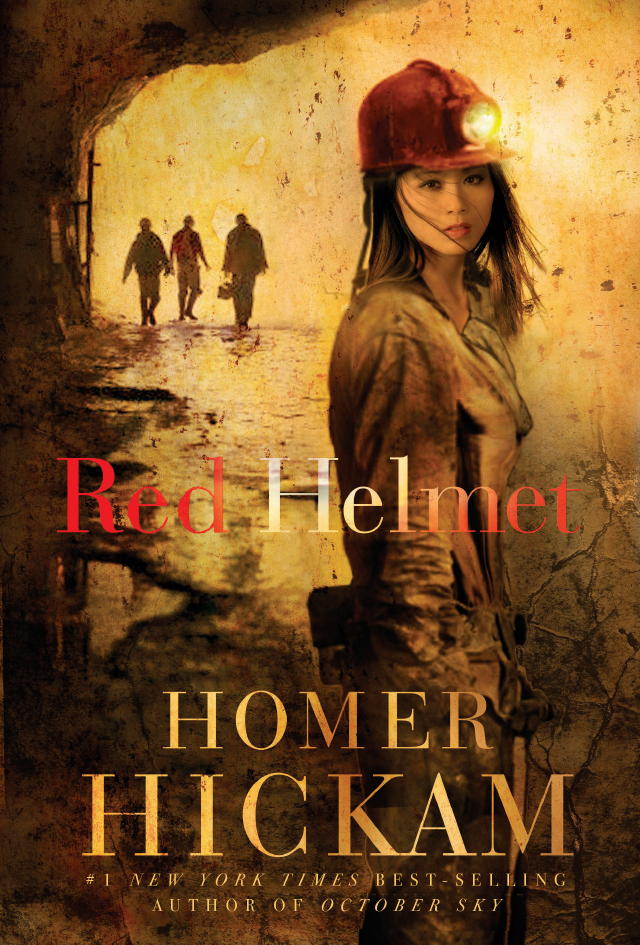 Red Helmet
2008
Song Hawkins is a beautiful, tough, but lonely New York City businesswoman who thinks she's met the man of her dreams in Cable Jordan, the superintendent of a West Virginia coal mine. But soon after they impulsively marry, Song realizes they're in big trouble. She can't imagine life outside of New York, and Cable has no intention of leaving his beloved town of Highcoal.
---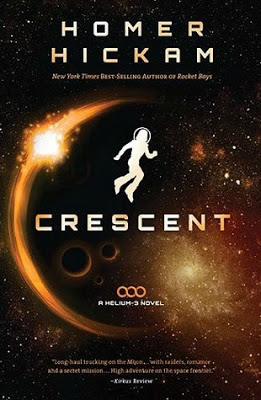 Cresent
2013
Crescent is a gene-tweaked mercenary programmed to fight to the death. (Trailer at youtube.com/watch?v=Wz5Pw_tm8Yo) When she's captured by Crater Trueblood, a miner turned soldier, she can't understand his kindness. Maria Medaris, once Crater's girlfriend, has become a ruthless competitor in business and in life. When a murderous band of assassins attack, Crescent, Crater, and Maria escape to a lunar ghost town called Endless Dust. To survive they must do more than navigate the desolate moonscape and battle a persistent band of killers. They must decide what--and who--is truly worth fighting for.