Shanan Spencer, MS, LCPC
Title: Coordinator of Disability Support Services
Contact: 304-876-5276,  sspencer@shepherd.edu
As the Coordinator of Disability Support Services, she makes the final review of requests for accommodations, provides direct support to students, ensures compliance with state and federal laws, and oversees the day to day operations of Disability Support Services. She also serves as the Director of Counseling Services.
Shanan earned her Bachelor of Science degree in Psychology and her Master of Science degree in Counseling Psychology from Frostburg State University. She has worked in the mental health field for over 25 years in a variety of settings from residential service to community mental health to private practice. She came to Shepherd in 2011 as a counselor and was promoted to Director of Counseling in the summer of 2014. Shanan was names as the Coordinator of Disability Support Services in September 2017. She also teaches as an adjunct professor in the Psychology Department. She loves interacting with the students in a variety of settings.
Donna Miller
Title: Disability Support Services Specialist
Contact: 304-876-5067, dmill04@shepherd.edu
Donna serves as a primary point of contact for students applying for accommodations and scheduling exams. She is also a liaison between students and faculty.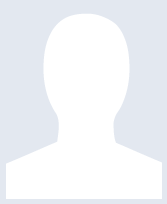 Kathy Armstrong
Title: Administrative Secretary
Contact: 304-876-5122, karmstro@shepherd.edu 
Kathy is in the initial point of contact for students and faculty. She staffs the DSS office and organizes the proctoring of exams.
Ann Wendle, Ph.D.
Title: Dean of Students
Contact: awendle@shepherd.edu
As the Dean of Students at Shepherd University, Dr. Wendle has an overall responsibility for several departments and functions including Multicultural Student Affairs, International Student Affairs, Veteran Affairs, Counseling Services, Disability Support Services, Student Conduct and the Health Center. She is a faculty member in the Shepherd University College Student Development and Administration graduate program and serves as Affiliate Graduate Professor. She teaches the Helping and Advising course.
Dr. Wendle is a U.S. Army veteran and served in Operation Desert Storm. She has a Doctor of Philosophy from Old Dominion University in Norfolk, Virginia, in Higher Education with concentrations in Law and Cultural Competency. She also has a Bachelor of Arts in English with a concentration in Secondary Education and a Master of Science in Counseling Psychology with a concentration in College Student Personnel from Shippensburg University. She previously worked at several other institutions of higher education in various positions. Wendle's research has focused on topics such as women's experiences in higher education, social media trends and legal implications for post-secondary students, the experiences of graduate student resident directors and undergraduate resident advisors, and how well first-year students transition to college and how they socialize.